The ESP Mobile Showroom and Training Facility will visit three LEW branches in early September to deliver product and installation training to LEW customers.
Doncaster – Tuesday 4th September 2018 
Gainsborough – Wednesday 5th September 2018
Sheffield – Thursday 6th September 2018
The training sessions, led by ESP's Training department, will demonstrate the ESP product range of CCTVs, fire safety products, emergency lighting and door access equipment. There will also be full installation training on a selection of these products.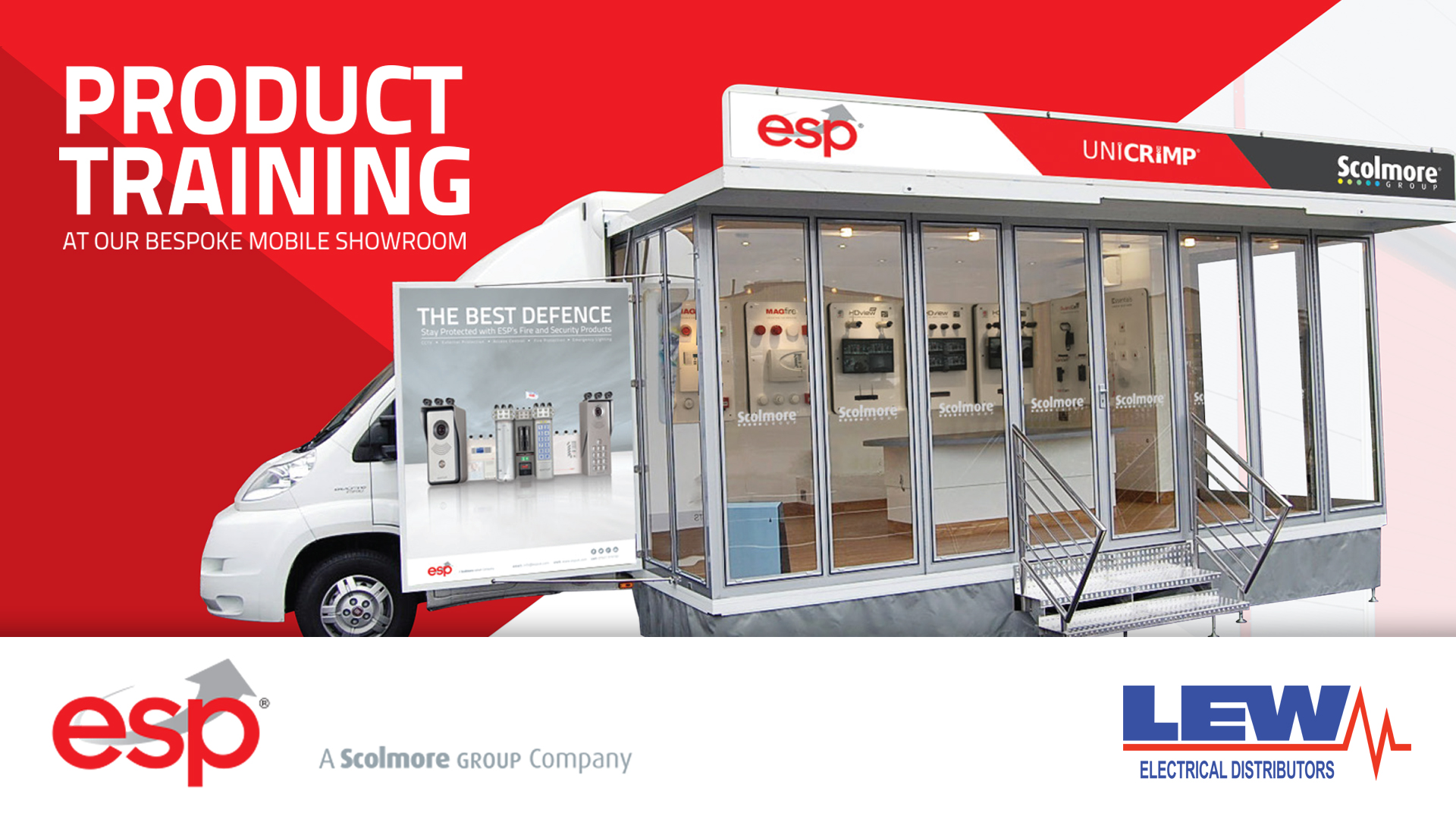 The following sessions are available for LEW customers at each branch:
8:00 am – 9:30 am
9:45 am – 11:15 am
11:30am – 13:00pm
There are 8-10 spaces for each session. To book your place ask at your local LEW branch or contact your branch manager on the following numbers:
Doncaster 
Karl Williams | T. 01302 342266
Gainsborough
Lynne Anderson | T. 01427 611661
Sheffield
Dean Wilsher | T. 01142 759379