The lads at our Barnsley branch have teamed up with Sellars Electrical, JJ Electrical Solutions Ltd and Greenwood & Copley Ltd as they aim for new heights in aid of charity. One-upping their fundraiser last year the team will take on the National 3 Peaks challenge on June the 29th to raise money for the Electrical Industries Charity and the Barnsley Hospice.
The National 3 Peaks challenge involves climbing Scarfell Pike, Ben Nevis and Snowdon, the 3 highest mountains in England, Scotland and Wales, within 24 hours. It is more than double the ascent of the Yorkshire 3 Peaks that the team completed last year, a combined walking distance of 23 miles, and a total driving distance of 462 miles. To support the Barnsley branch and the lads joining them, head over to their Virgin Money Giving page to show your support and donate.
Branch Manager, Ben Jones, says that 'the Barnsley Hospice is committed to providing care and support for hundreds of local people each year and are dedicated to achieving the best possible quality of life for patients with life limiting illness. The Electrical Industries Charity also does fantastic work in supporting and making a difference to members of our industry and their immediate family who have fallen on difficult times'.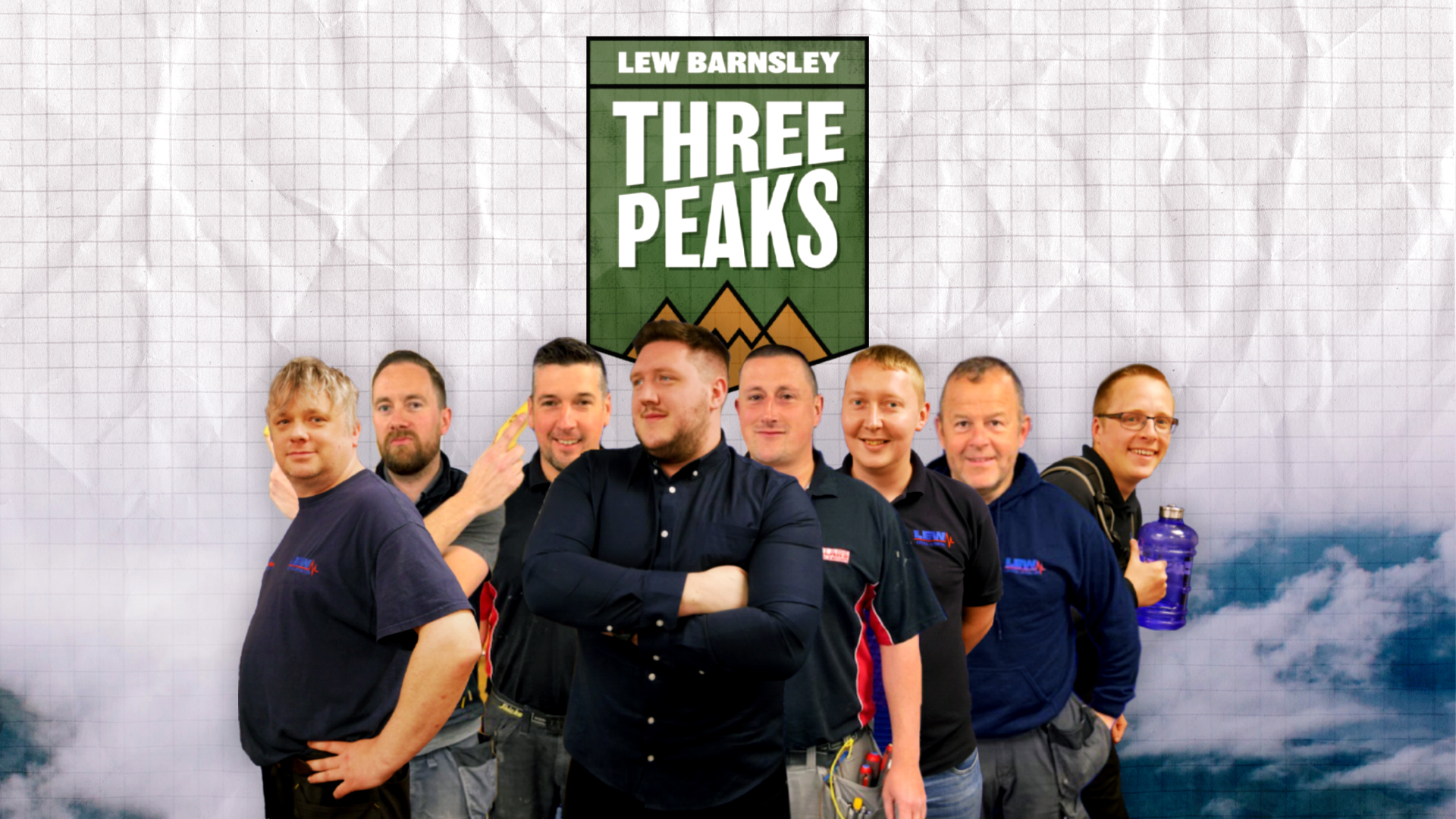 Avengers Assemble! (L-R): Paul Bayne (LEW), Jim Brunton (JJ Electrical Solutions Ltd), Lee Sellars (Sellars Electical) , Ben Jones (LEW), Glynn Sellars (Sellars Electrical), Aiden Taylor (LEW), Dave Elsworth (Greenwood & Copley Ltd) , Joe Powell (LEW)