LEW BURY
In 2014, LEW acquired the location of Bury branch from Guild Electrical Supplies.
Extending LEW's reach into the Great Manchester area, LEW Bury has ensured that their customers receive the same level of award winning customer service that our customers in Yorkshire, Lincolnshire and Nottinghamshire have come to expect.
MEET THE TEAM L-R: Kay Chadwick, David Gill, Philip Needan, Robbie Scott, Karl Davidson, Danash Zaman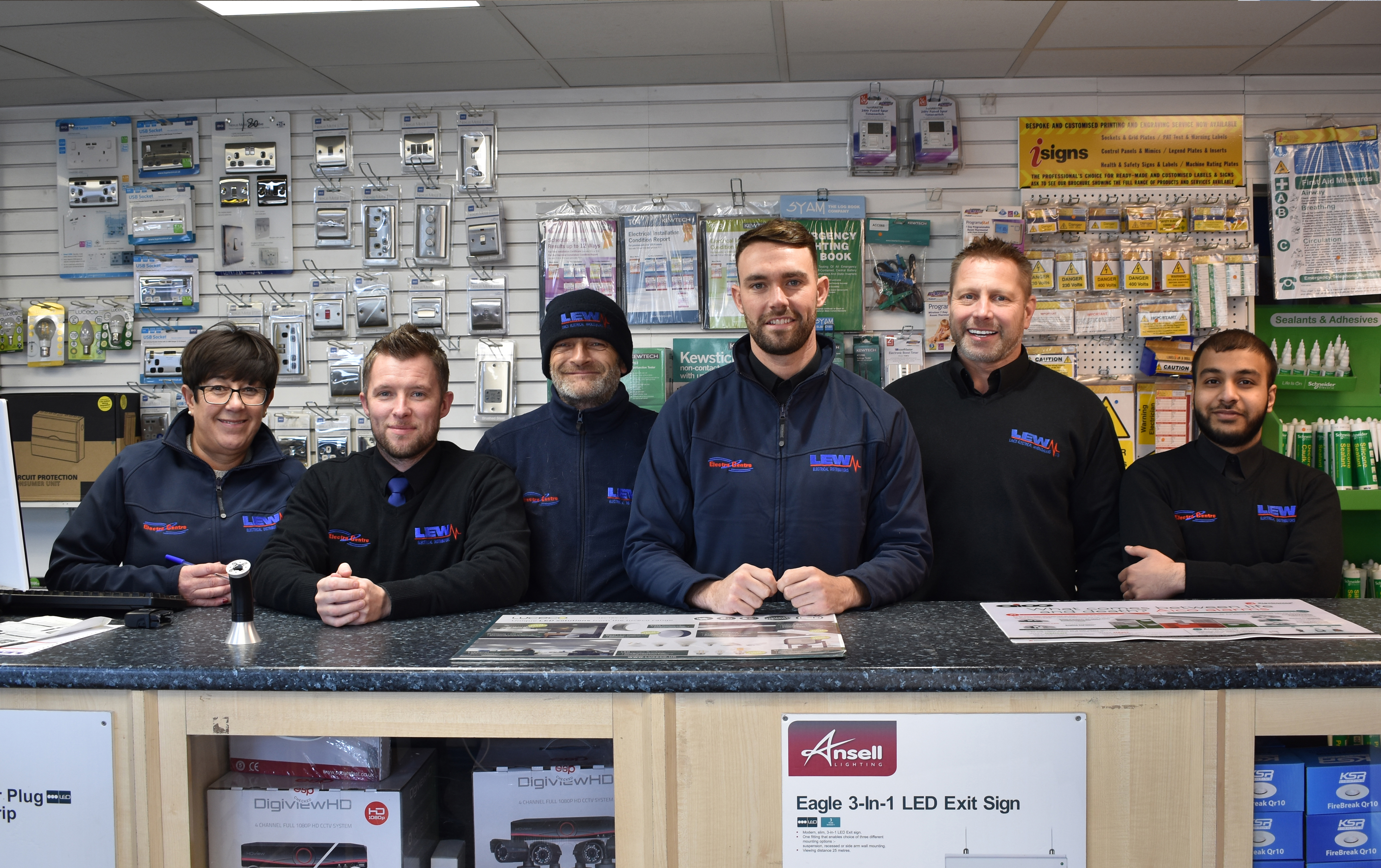 OPENING HOURS
Saturday: 8am–12:00pm
Sunday: CLOSED
CONTACT US
t. 0161 797 7833
Recommend a Friend Promotion…
Recommend a friend to our Bury branch and share a £100 prize when they spend £750+ (exc. Vat) within three months of opening an account.