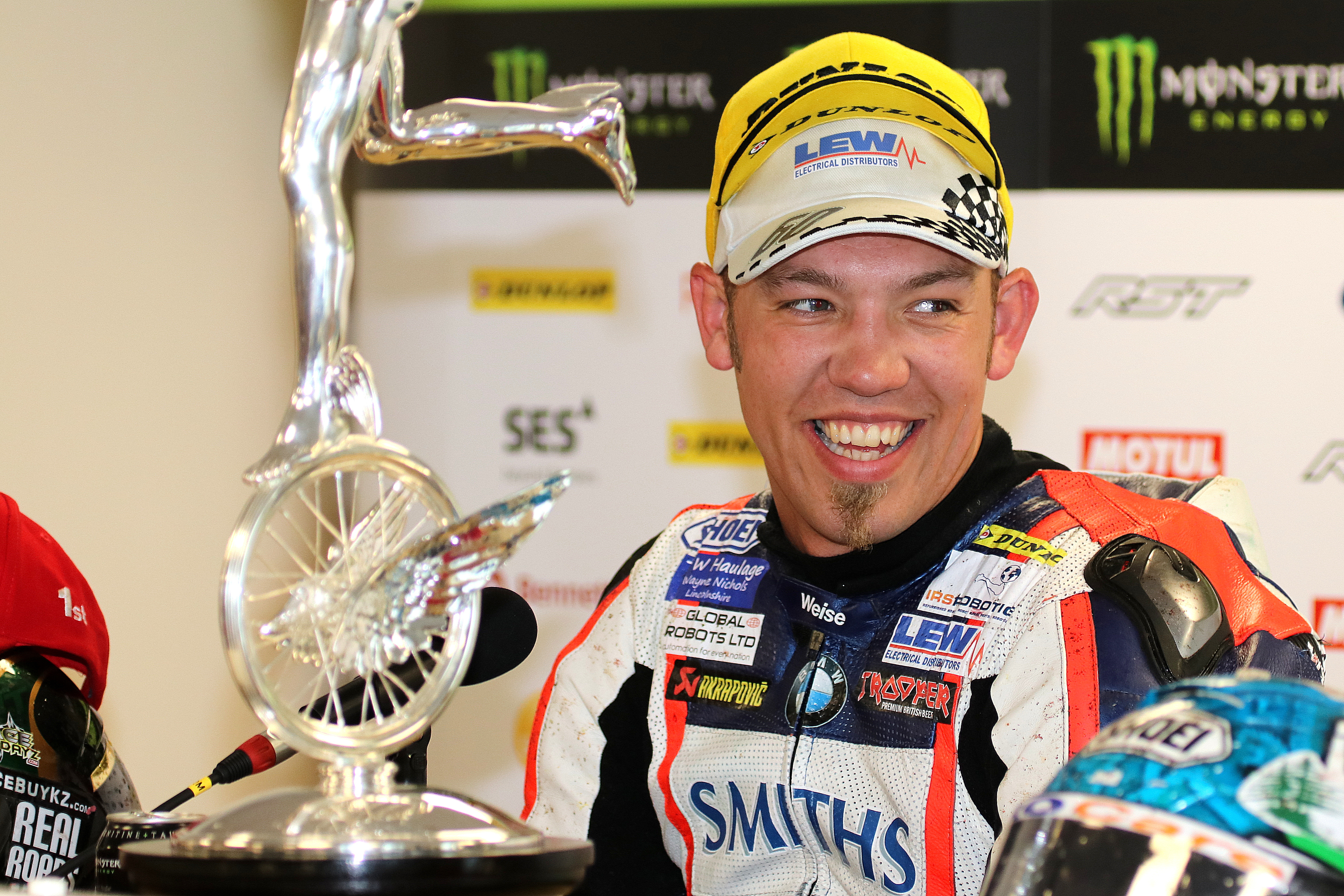 LEW sponsored British Super Bike rider Peter Hickman stormed to his first senior TT victory earlier this month with record-breaking speed, setting a new record of 135.492mph on the Isle of Man's Mountain Course.
Riding with Smiths Racing BMW and branding the LEW logo on his leathers, the Lincolnshire born rider fended off tough competition in the form of Dean Harrison and Connor Cummins on his way to a debut win. So massive congratulations to 'Hicky' from everyone at LEW Electrical Distributors!
Watch the highlights of Peter's record lap below. But don't blink, you might miss it!