The 18th Edition of the IET Wiring Regulations was released on July the 2nd and it is set to be officially implemented on the 1st of January 2019. To help electrical professionals best understand the key revisions surrounding issues such as overload protection and fault detection, Hager have released their 'Regs Live' campaign that gives electricians access to technical support and 18th edition training.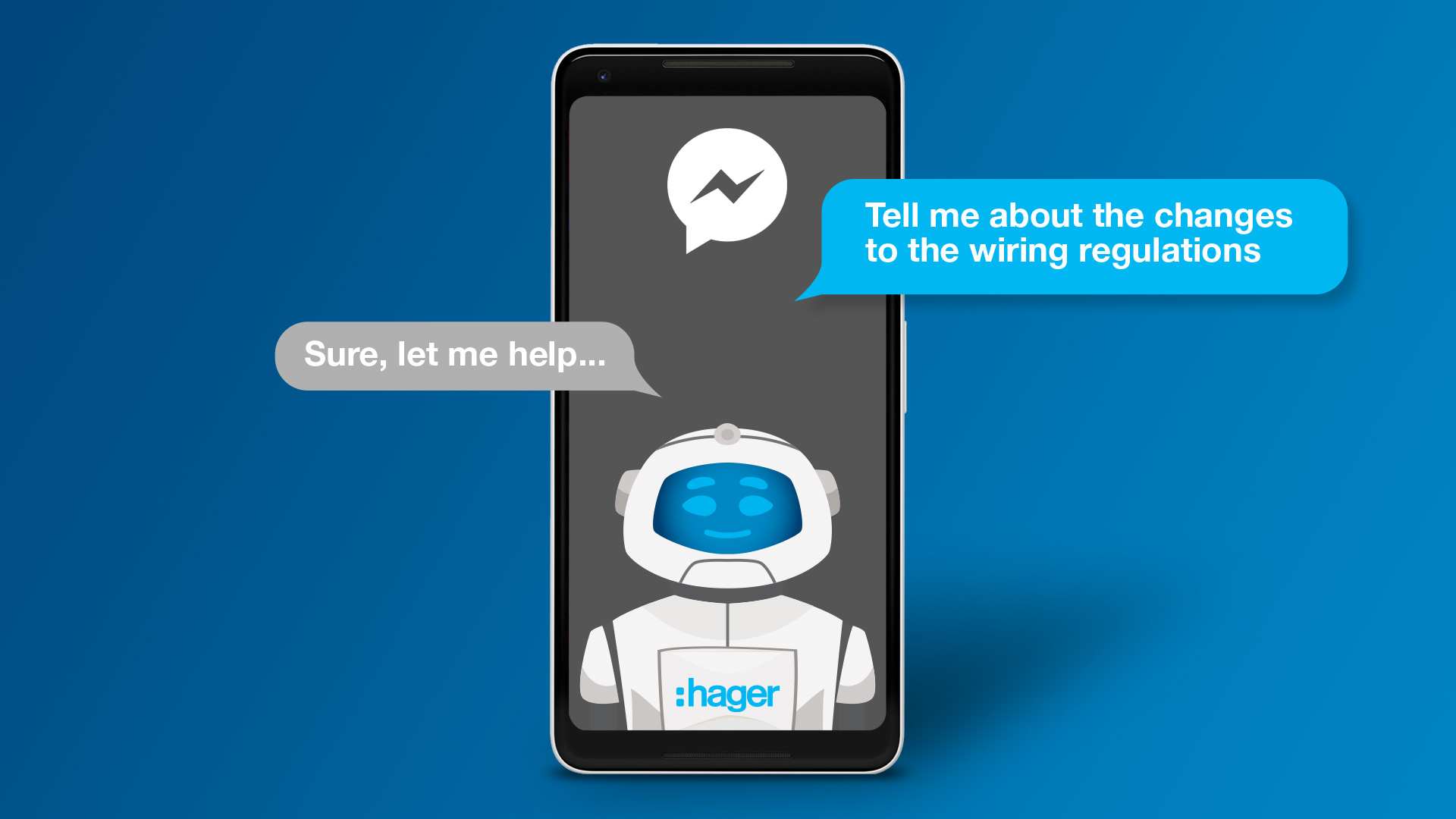 Their automated helpline dubbed 'reg bot' is an industry-first at providing clear, simple, accessible and impartial advice to electrical professionals via a seamless online interface.  The system will be at the forefront of Hager's 'Regs Live' programme which aims to answer the industry questions on the 18th Edition Regulations.
A number of key questions are already in the spotlight and have drawn particular attention since the publication. Some of the important topics discussed so far have been arc fault protection, surge protection, RCD selection and overload protection. If you have any questions on these issues, or any other 18th Edition query, Reg bot is most definitely the person (or robot) to speak to!