Standing the test of time
For over 65 years, Sangamo has been manufacturing its famous Round Pattern Time Switches to the same high standard that was first achieved back in the 1950s. With over 11 million units sold to date, the installation of a Sangamo Round Pattern Time Switch (RPTS) used to be a regular job for many electricians.
The Sangamo RPTS is trusted by installers for a wide variety of applications, not just because of its reliability but its ease of use. The simple dial and levers make setting the switch up for daily fixed timings a breeze with no complicated menu options to navigate through. All Round Pattern Time Switches are also 20 Amp rated, providing a more robust switch than most other products on the market.
The switches are split into four categories each containing both three-pin and four-pin connections. Three-pin switches have common clock and switch connections. This means that the same 230V ac live supply used to run the clock is also used as the live input for the switching circuit.
Four-pin switches have independent clock and switch connections which enable a different AC switching circuit voltage to be controlled from that of the 230V required to run the clock, for example to switch a 110V ac machine.
S250 Range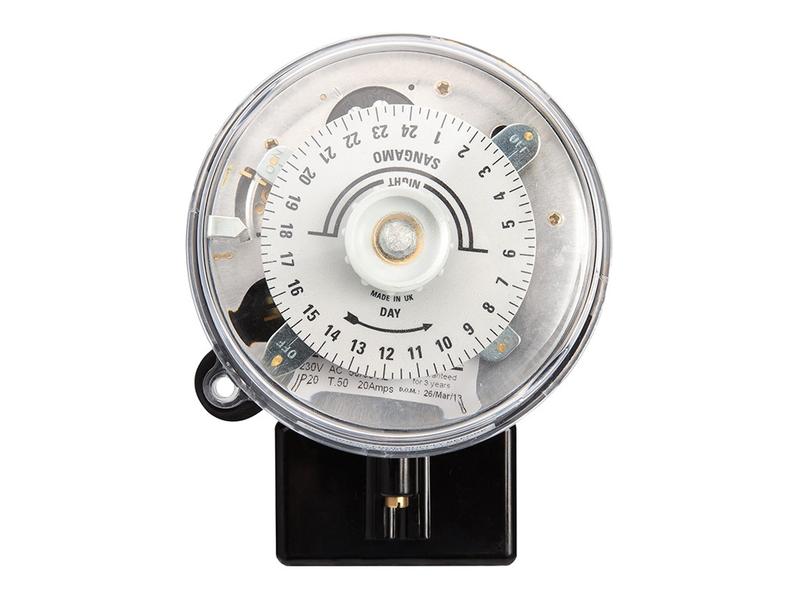 The basic 'black dial' 24-hour time clock for simple on and off switching of up to 20A.
Q550 Standard Range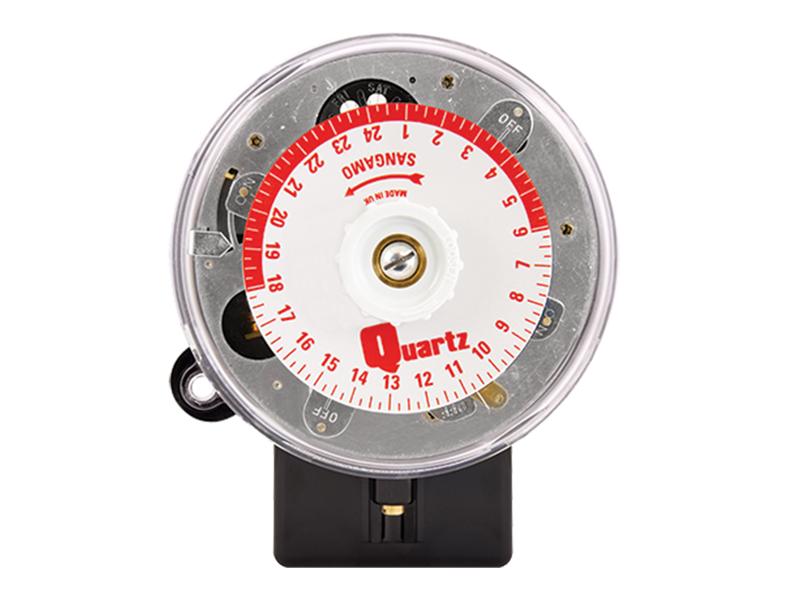 The standard 24-hour 'red dial' switch with added 100 hour battery
reserve to keep the switch in time if any power outage occurs.
Q550 Solar Range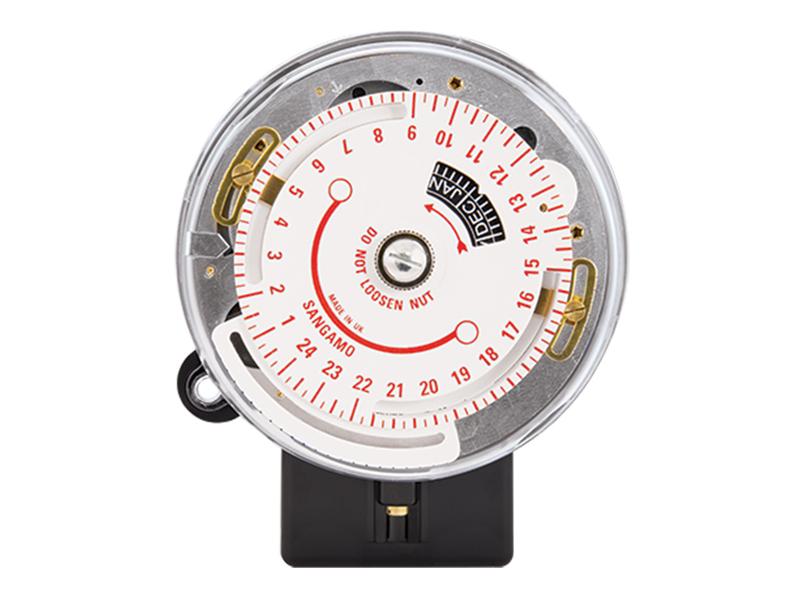 Specially designed for lighting applications. The Astro/Suntracker
switches automatically adjust themselves to follow sunrise and sunset times without the need
for a photo sensitive cell.
E850 Digital Range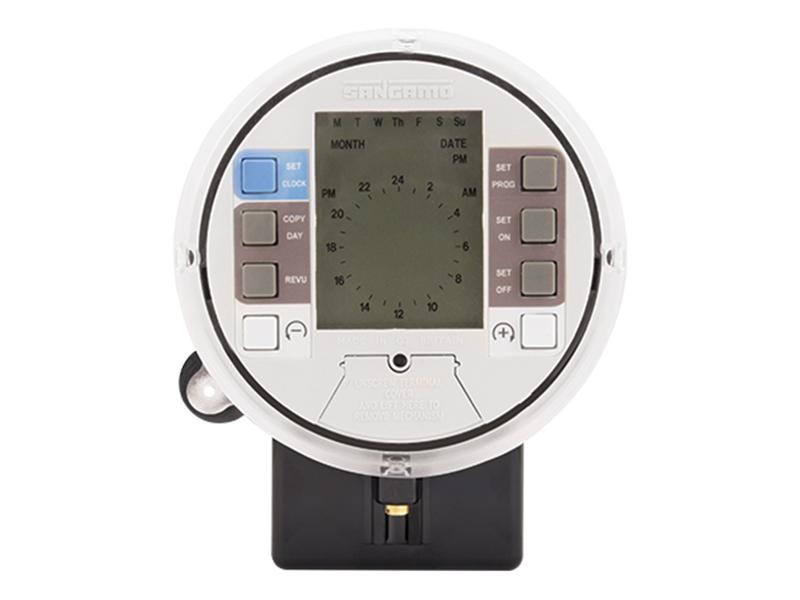 The newest addition combines the high capacity and reliability of the
electro-mechanical models but provides full 7 day programming.
With 37 different models available across the four ranges, Sangamo offers a customer support line where staff can assist installers in finding the right switch for each application. Sangamo's Product Director, Mark Robinson, comments "we regularly hear from people with Round Pattern Time Switches still going strong after 40 and 50 years. When they eventually need a new switch they reasonably assume, because of its age, that it might not be possible to get a direct like for like replacement. However, because the original design has never needed to be updated, an RPTS you buy today is completely interchangeable with one bought decades ago".