In November, our Digital Integration Manager, Kieran Johnson, and IT Manager, Benjamin Cox, both attended a roundtable event at the Electrical Distributors' Association (EDA) head offices in London to discuss with affiliate EDA members Product Information Management systems for the electrical wholesale industry.
ETIM-UK is an initiative of the EDA designed to raise awareness and the understanding of ETIM Product Classification Standards, whilst supporting their members with adopting ETIM standards and integrating this into their e-commerce and ERP systems. To help their members find a PIM system that is simple to install and manage, and that is compatible with ETIM classified data, the EDA have been working closely with Pro Planet, a leading IT company in data solutions and 3D technology.
At the roundtable event the EDA communicated how Product Information Management Systems can develop the business capabilities of its members, whilst reducing the time spent sourcing and processing product data. PIM systems manage the information required to sell products to a particular market by standardising the product data available to manufacturers, distributors and end users. Its consists of a structured database that feeds websites, catalogues and mobile apps with product data that helps reduce time spent on data management.
'We spent the best part of twelve months researching and manually uploading information, images and datasheets for around 8,000 products to drive the launch of our e-commerce app', said Kieran Johnson (Left). 'We research and gather all our product data ourselves, using a comprehensive database to house our suppliers' product data. Using ETIM product data would mean we can provide accurate and up-to-date product information to our customers in-branch and online. This would allow our customer to compare like for like products and will, ultimately, enable them to choose the best products for their job.'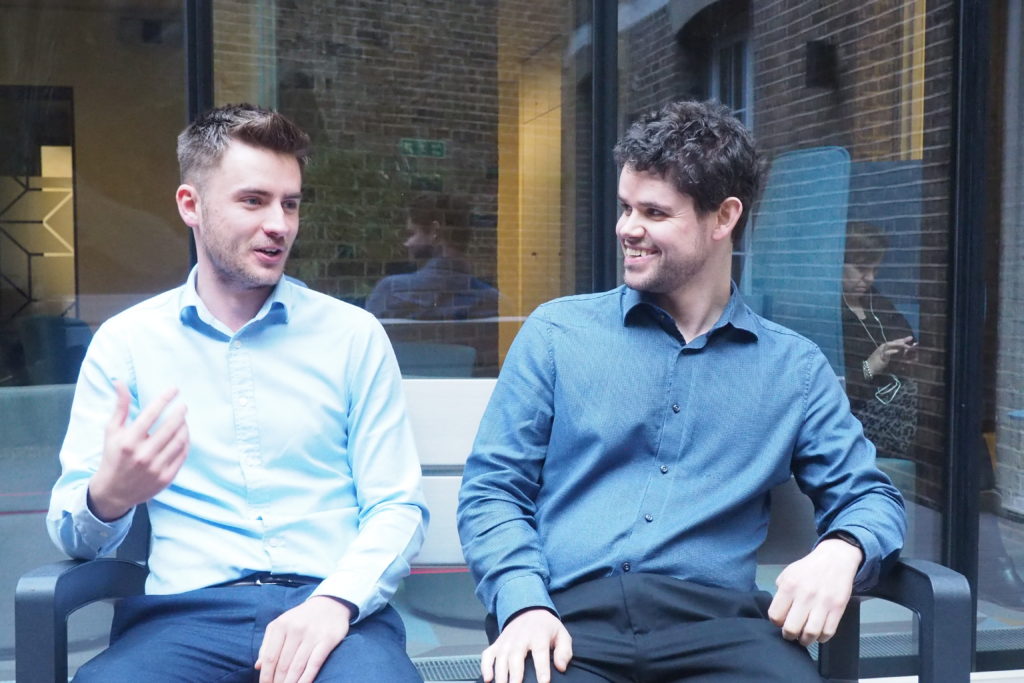 Kieran Johnson (Left) and Benjamin Cox at the Electrical Distributor's Association Head Offices In November.