The Electrical Distributor's Association (EDA) has reported on a 32% increase in industry apprenticeships in 2018 with overall interest in apprenticeships increasing by a further 27% for the year. The EDA supported 450 apprenticeships in 2018 (341 in 2017) and received a total of 782 enquiries between January and November. There are currently 450 apprentices in training throughout the UK with EDA members and affiliates, working in administration positions; warehousing & storage; sales and management. Options for apprentices now go well beyond entry-level positions with level 7 apprentices earning a full professional qualifcation equivalent to a masters degree. These apprenticeships are available to existing employees of a company or can be undertaken by new employees looking to develop their skillset and opportunities within a new job or sector.
In their tri-monthly newsletter, Taking Stock, the EDA reported on their successful Trade Supplier Level 2 Apprenticeship, 'a one year comprehensive, job-focused, rigorous training programme focusing on warehouse and trade counter training.'  The Trade Supplier Apprenticeship is new for 2018 and tailored to specifically recruit people for B2B electrical wholesaler businesses, with training provided on all the key skills required to succeed in this industry sector. Trade Suppliers will deal with all the key aspects of an electrical wholesale business from customer sales and account management, to stock control and deliveries in the warehouse.
Jack Hague, Warehouse Operative at our Lincoln branch, completed his EDA Apprenticeship in 2018 and has since accepted a permanent position with us. Jack comments, 'i accepted the permanent job role with LEW because i can see a clear career path with them. I learnt a lot on my apprenticeship and i want to follow through with this and achieve my potential with the company'. Lincoln Branch Manager, Josh Johnson, says that 'Jack has become an integral part of the team here at Lincoln. He constantly wants to push himself to improve his product knowledge and skill sets'. LEW Electrical Distributors currently employ six apprentices across sales, accounts, e-commerce and warehouse departments.
For further information on EDA apprenticeships visit www.eda.org.uk/training-apprenticeships.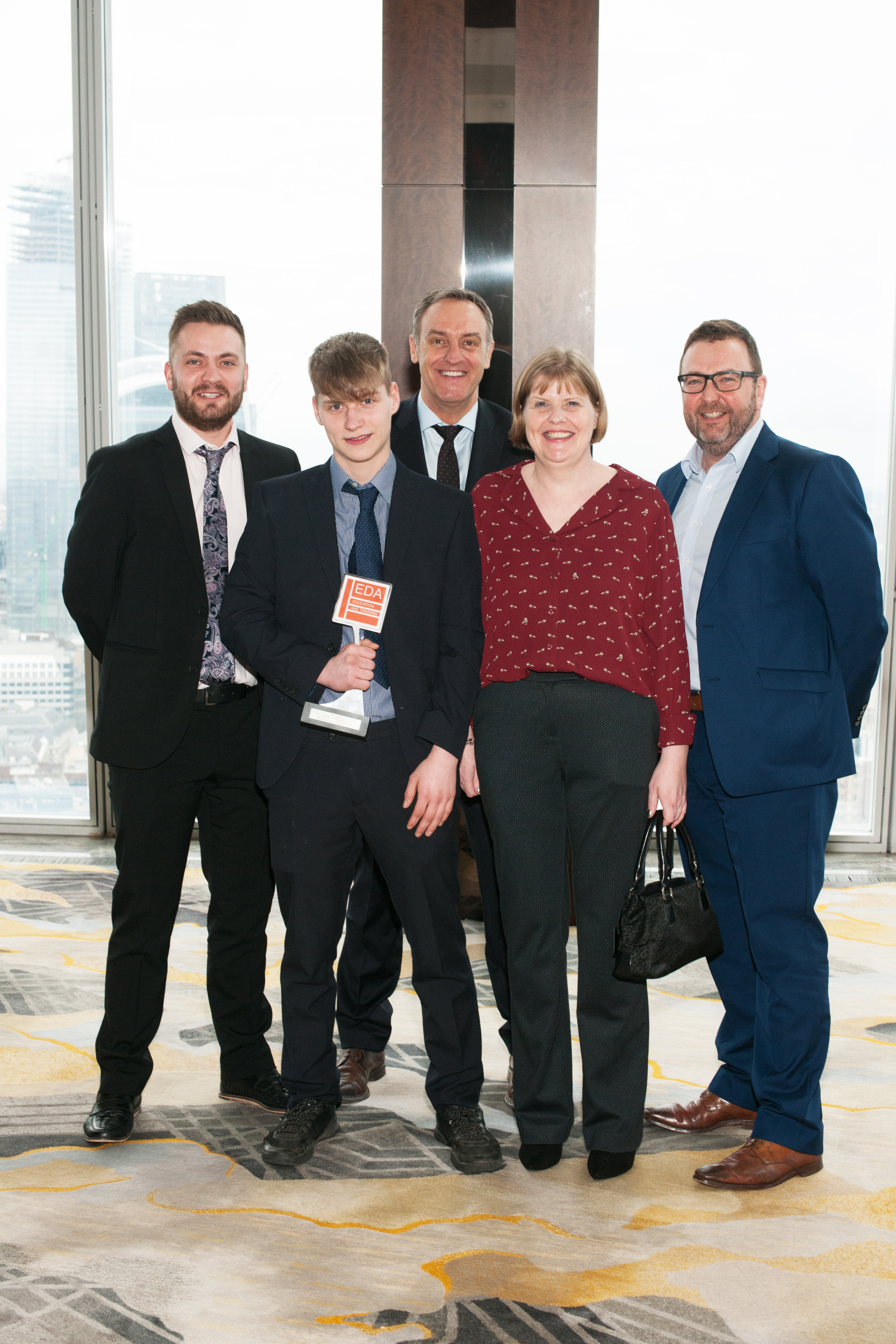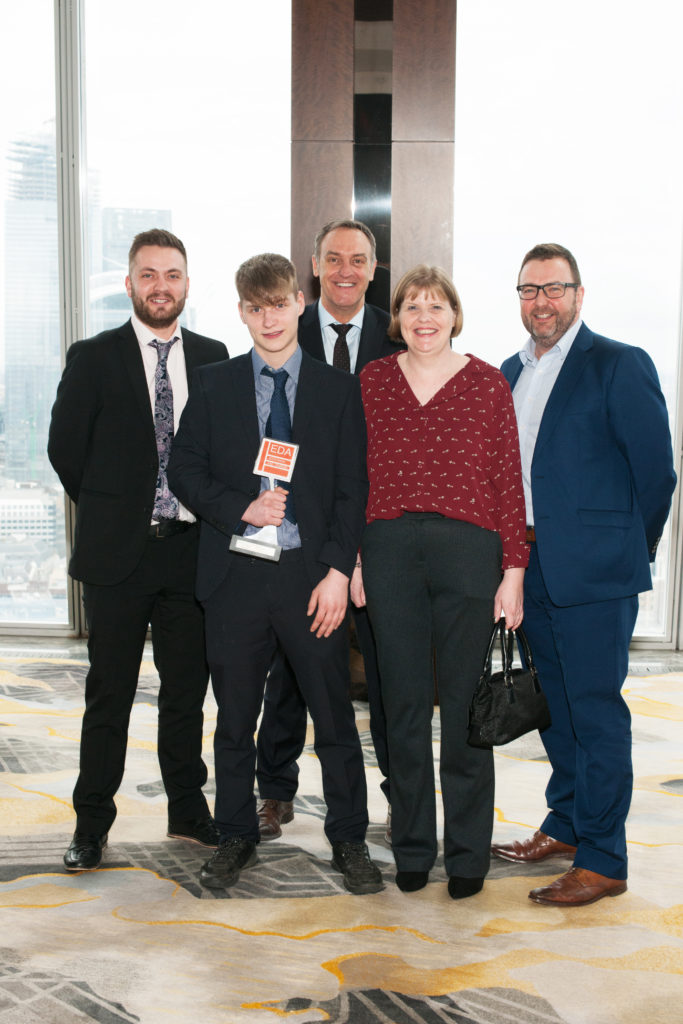 Jack Hague, EDA Apprentice Alumni, collecting his Education, Training and Learning Award at the EDA's annual awards event (March 2019).