Sheffield Branch Sponsor Charity Football Match at World's Oldest Football Ground!
The oldest ground in world football was the venue for a charity football match on June the 9th hosted by one of the oldest football teams in the world, Hallam FC. Hallam FC lined up against a team fielded by The Children's Hospital Charity at the famous Sandygate Road to raise money for the life-saving equipment, research, and treatment The Children's Hospital Charity funds. Our Sheffield branch supported the event with match day sponsorship.
Well done to everyone involved with the organisation and running of the day. The final score was a draw after the charity mascot came on as a super-sub to score a last minute equalising penalty for The Children's Hospital Charity!
LEW Electrical Distributors will be one of Hallam FC's main sponsors for both the 2019/2020 and 2020/2021 season. The club, who have played at their home ground since 1860, play in Division One of the Northern Counties East Football League.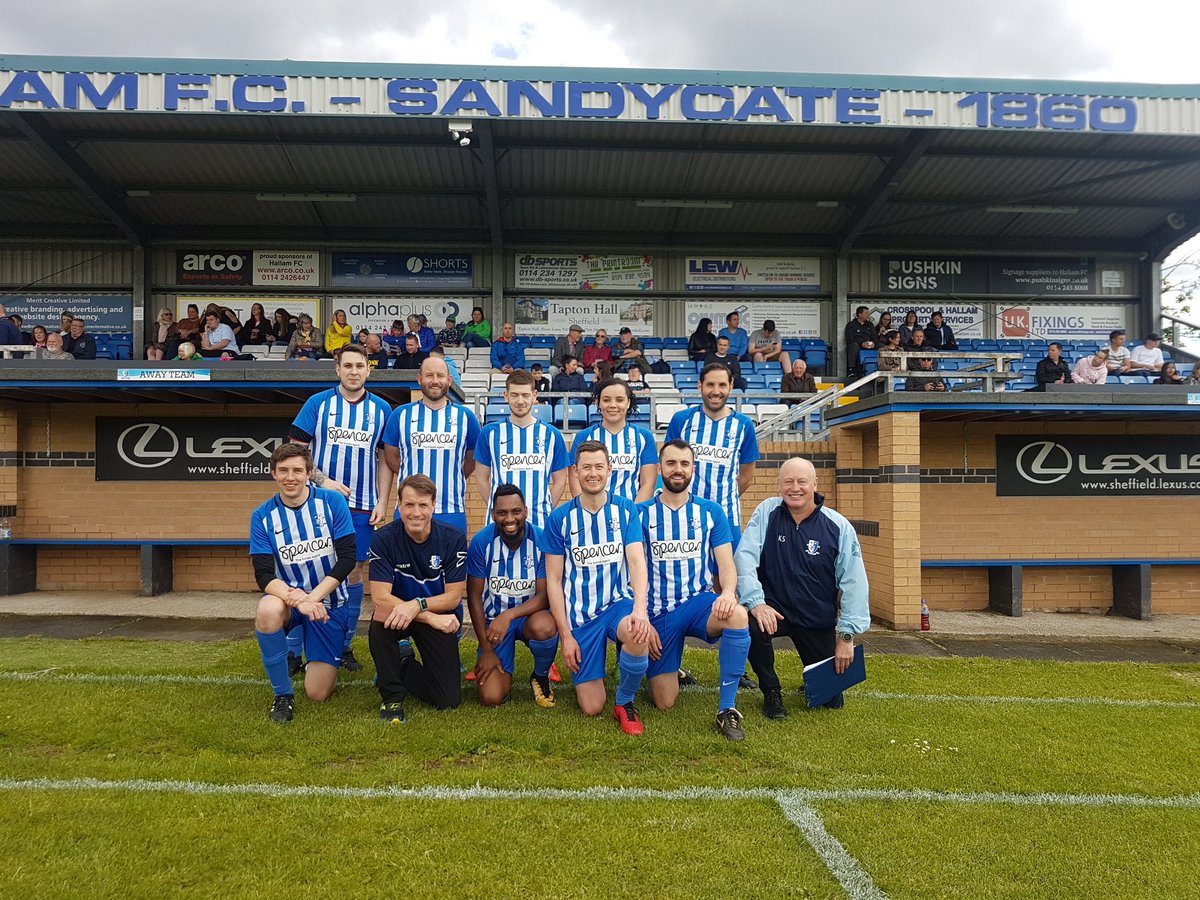 Lincoln Supports Brook & Mayo with Charity Football Tournament
Lincoln based electrical contractors, Brook & Mayo, ran their annual charity football tournament on Saturday the 15th of June. In total the event raised £1700 for Macmillan Cancer with a total of nine Lincoln based companies fielding a team to compete. Alongside a team from our Lincoln and Grimsby branches were teams from Brook & Mayo, Lindum Group, and APSS, as well as the likes of Freedom Fire & Security Maintenance who took home the trophy, narrowly beating LEW in the final.
Well done to everyone involved with organising and running the event. To celebrate their 50th Anniversary, Brook & Mayo have committed to raising £5000 for Macmillan Cancer Care. Having since donated £500 in February to kick start their fundraiser, the charity tournament has carried them just short of their halfway target. Good luck to everyone at Brook & Mayo involved with their fundraising efforts!