2020 presented many challenges for LEW, our customers, our industry and the communities we serve. As we look back at an extraordinary year, we hope you stay safe  and enjoy a deserved Christmas break.
We'll kick off a lookback at 2020. With a positive early months the opening of our LEW Training Centre at Barnsley.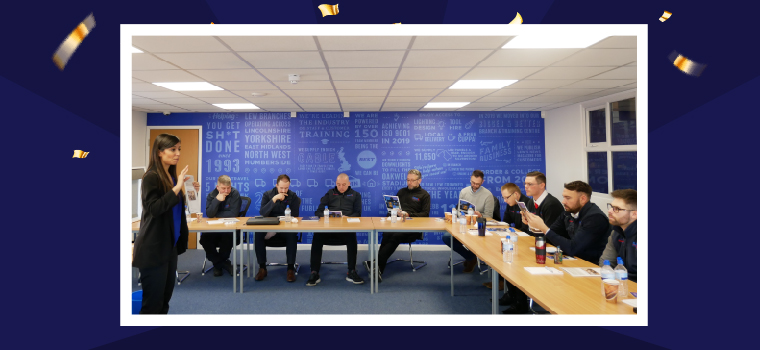 OUR NEW TRAINING CENTRES
Fresh from moving to their new unit which provided three times the space for stock and a modern trade counter. The new location presented an opportunity to open a new LEW Training Centre. Our Training Centres are kitted out with the latest AV tech, fibre internet and a bright learning environment. Designed to be used for teams and customers and also available for use by customers for own needs. In February we welcomed Lutron to the training centre. They hosted 2 days training on the RA2 Select Home Automation system for our teams and customers.
We'll be reopening the LEW Training Centres in Barnsley, Bury, Gainsborough and Grimsby in 2021 when regulations allow it.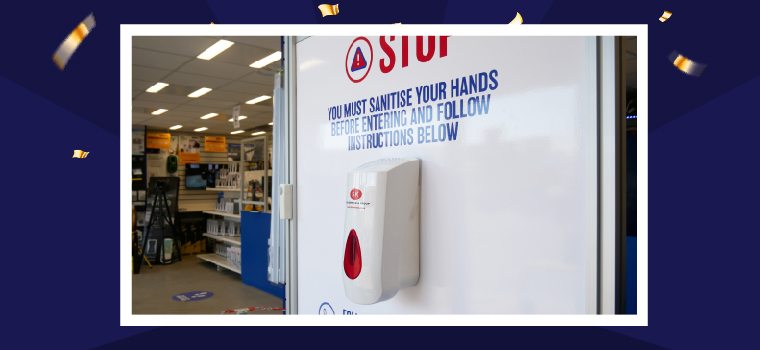 TACKLING LOCKDOWNS
March presented one of LEW's biggest challenges in it's 26 year history with the first lockdown and disruption nationwide. Our teams worked to adapt branches, offices, warehouses and procedures to ensure the safety of everyone. During this, as an essential retailer, LEW continued to support our customers who worked with key organisations, who were providing supplies for use at NHS and various care environments.
During this time we also launched an online Business Hub. Providing our customers a place to find links to the latest industry advice and support.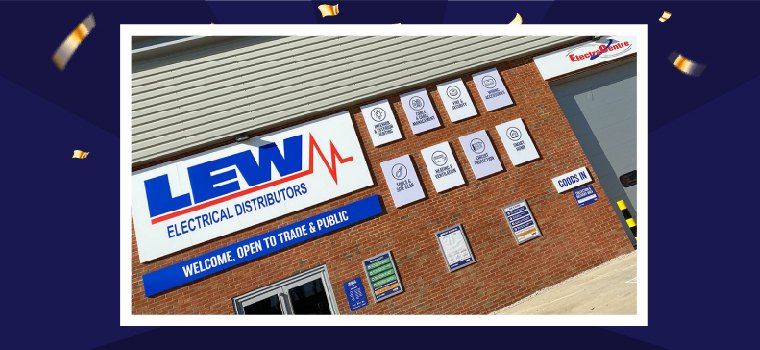 OUR NEWEST BRANCH
The summer brought one of LEW's biggest milestones; the opening of our 13th branch in Leicester. Alastair has grown the branch to a team of five who are delivering our award winning service to customers across the city and expanding our coverage across the East Midlands.
Recognition of award winning service was further appraised by winning Electrical Wholesaler of the Year 2020 in June at the EW Awards. Judges looked out for a diverse and innovative stock range, quality customer service and unique initiatives taken place across the year to deal with challenges presented to the industry.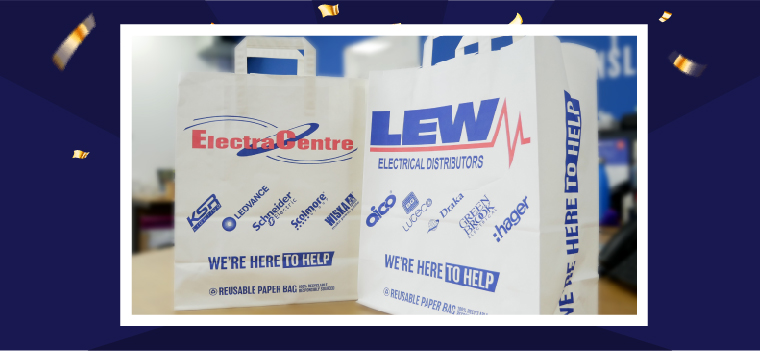 TAKING THE STEP IN THE RIGHT DIRECTION
In August we took a positive step in the right direction with the introduction of paper carrier bags in our branches, being one of the first wholesalers to do so. As a result of feedback from customers and teams as part of a response to the climate crisis. This action avoided the production of 70,000 plastic carrier bags and we swapped to responsible sourced paper bags. We also removed plastic cups from our coffee machines and currently half of our branches use 100% renewable energy with the aim to swap all branches and offices in the future.
THE BOUNCE BACK BEGINS
At the end of Summer LEW alongside other AWEBB members launched the annual Vantastic promotion, giving a customer a chance to win a brand new van like our Grimsby customer Craig did in 2019. In December we launched our new Christmas Crackers promotion, giving away a brand new 4K TV and 100s of other prizes to customers.
LEW also began its bounce back period. In reverse to industry trends, LEW welcomed 20 new members to #TeamLEW across our branches and offices. We also progressed forwards with investments including plans for two new LEW branches, modernising our delivery fleet and our new ERP system.
2021 will continue to bring challenges but our teams will continue to deliver our award winning service as we expand to introduce new services for the benefit of our customers. We thank you for your support during 2020 and look forward to seeing you in the new year.