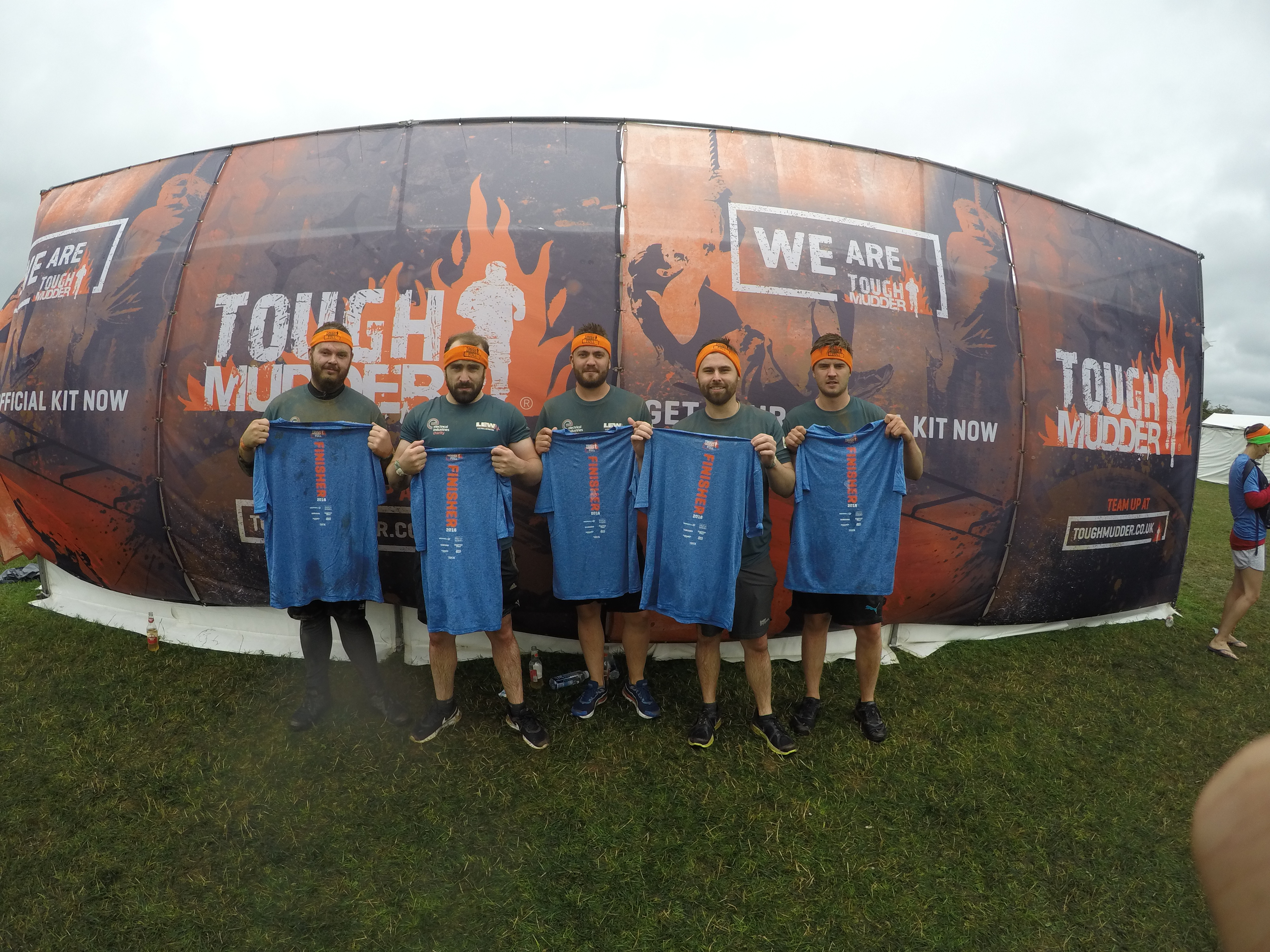 On Sunday the 29th of July, Alastair, Josh, Callum and Ashley from LEW Lincoln, together with LEW's Digital Manager Kieran, took on the infamous Tough Mudder challenge in Yorkshire at Broughton Hall. They were raising  money for the Electrical Industries Charity and have raised over £600, pushing LEW's overall total raised for 2018 to just shy of £3000.
The Tough Mudder challenge is a worldwide renowned obstacle course that provides the ultimate test of an individual and a teams 'physical strength, stamina, and mental grit'. Since its inception in 2010, Tough Mudder has hosted over 2.5 million participants in over 200 races across 6 countries.
The lads from LEW took on the challenge in Yorkshire and it seemed only fitting that they picked one of the only days of rainfall the country has seen all summer. Their Tough Mudder run was 10 miles long with over 20 obstacles that included quagmires, log lifting, overhanging walls, ice baths and monkey bars. Josh Johnson, Lincoln branch manager, commented that 'the day was much more enjoyable than expected and the rain actually enhanced the whole experience. Tough Mudder incorporates a lot of teamwork and requires a strong camaraderie  to overcome the obstacles, so it was a very good team building exercise for us all.' He continues, 'we hadn't had any involvement with the Electrical Industries Charity before LEW made their pledge to them early in the year, but after reading up on them we realised how much of a huge difference they have made to peoples lives in our industry'. You can see the photos from the day over at the Tough Mudder UK Facebook page.
The Electrical Industires Charity is a well recognised charity working for the energy and electrical industries. For over a hundred years they have been providing support to workplaces and industry communities by offering financial, legal and emotional welfare to companies and individuals. They have recently launched a Mental Health Awareness campaign to provide support and training for the industry.