Choose the right lighting for your home with this guide to lighting colour temperature. Our extensive range of lighting solutions can help you create functional and relaxing living spaces in your bedroom, lounge and kitchen, as well as in your outdoor spaces like gardens, passages, decking and driveways.
What is colour temperature?
Colour temperature is the term given to the colour a light source emits which is expressed along a scale from 'warmer' to 'cooler' colours. The scale of colour temperature is measured in 'Kelvins (K)' after William Kelvin (a 19th century scientist) who discovered that when applying different temperatures to a block of carbon a varying degree of colour was produced as a sharp glow.
Kelvin found that at 2500-3000K (roughly 2225°C) a dim, dense reddish glow was emmitted, which gradually changed to lighter blue-white glows as the temperature applied increased up to 6000K (roughly 5725°C). The below colour temperature chart shows what colour of light is emitted at the varying temperatures.

All lighting will have a determined colour temperature that will be stated on its' packaging or datasheet (or both). When you are next looking for lighting for your home, whether online or in store, look for the colour temperature of the luminaire to help you determine the colour of light it will produce. You can then judge how this colour temeperature will suit your home or business and its interior features.
Colour temperature is an important feature of lighting and understanding the varying levels will help when you're next buying. Choosing the right colour temperature can have varying effects in the environment, warmer colours tend to create a more relaxing, hospitable and comfortable environment, and cooler lighing helps with creating practical living and work spaces.
Below are examples of common colour temperatures along the Kelvin Scale and how they can be practically used in your home or business. Remember, so called warm and cool lighting are referred to as such because of their physiological characteristics and not because of their temperature.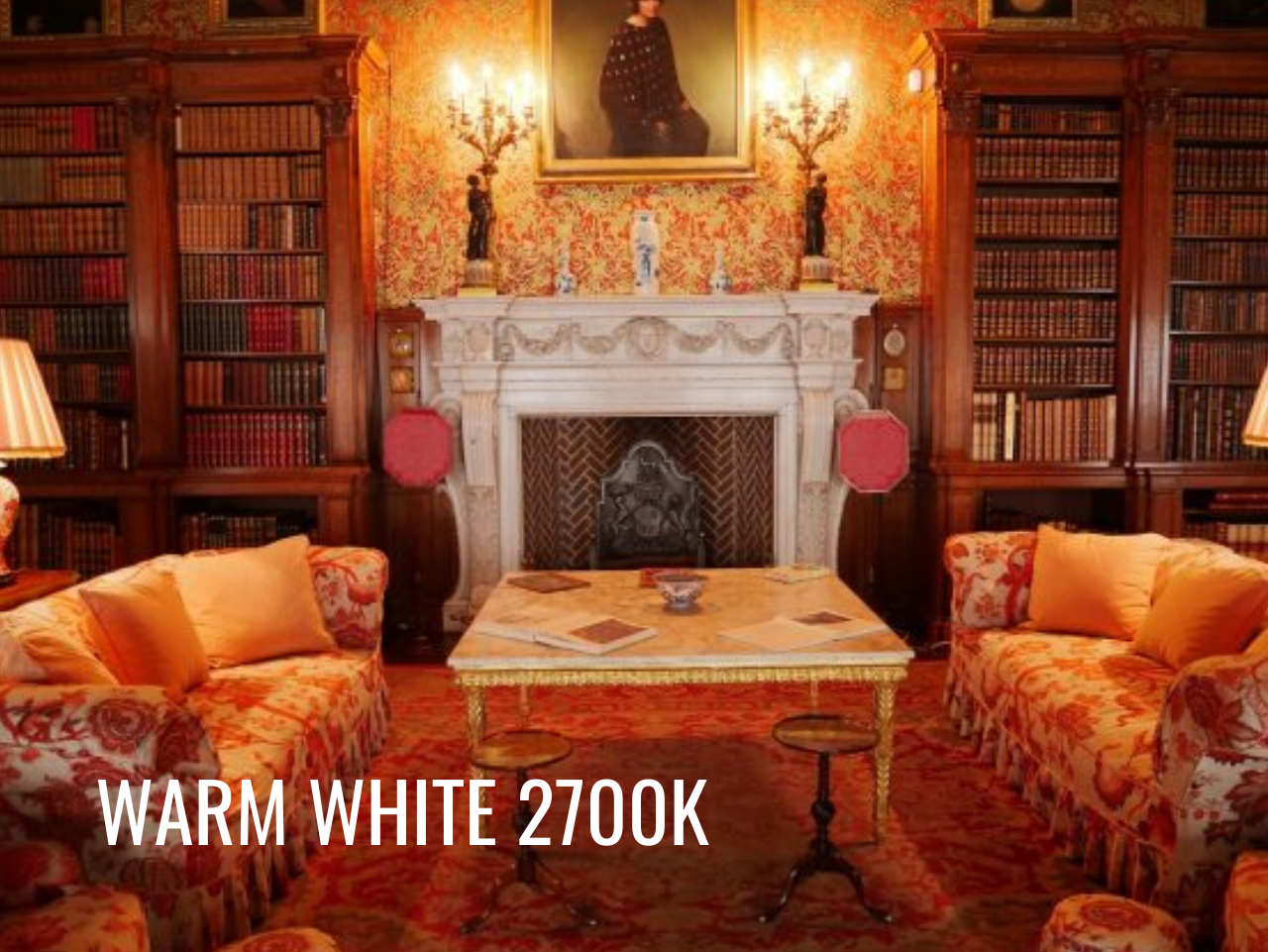 Warm White (2700K)
Warm white light produces reddish, orange colours which appear 'warmer' in its surrounding. Warm white lighting is commonly used to create comfortable living spaces where people like to relax. Candle light is measured at 1500K so this colour temperature is a modest warmth of light appropriate for homes and hospitality orientated commercial spaces.
Use In: bedroom, living room, lounges.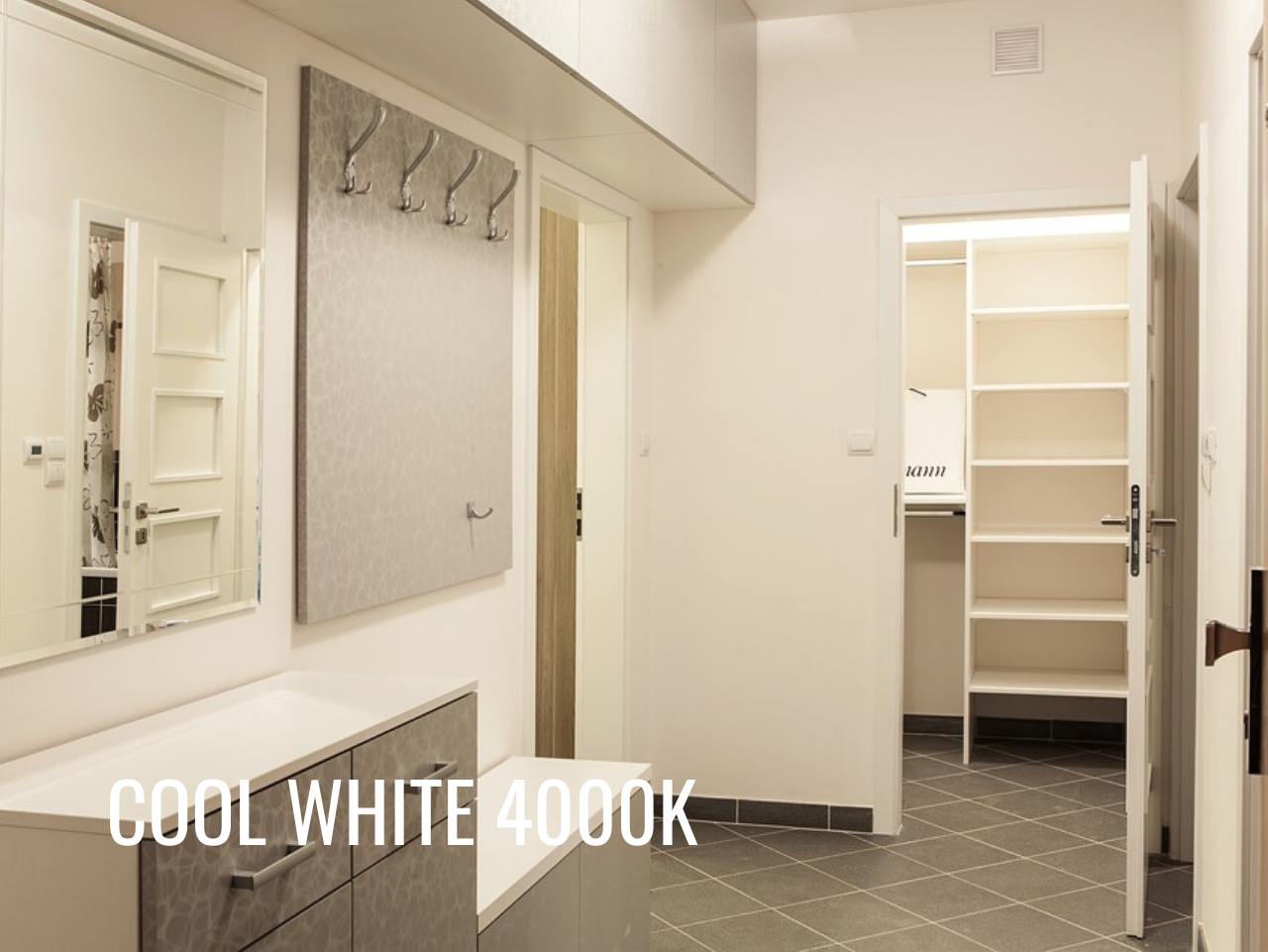 Cool White (4000K)
Cool white lighting emits a colour temperature that is best suit to practical or busy environments where having a clear light source is important. Where warm white lighting is commonly used for ambient effects, cool white has more practical applications in domestic, business and commercial spaces.
Use In: Kitchens, bathrooms, hallways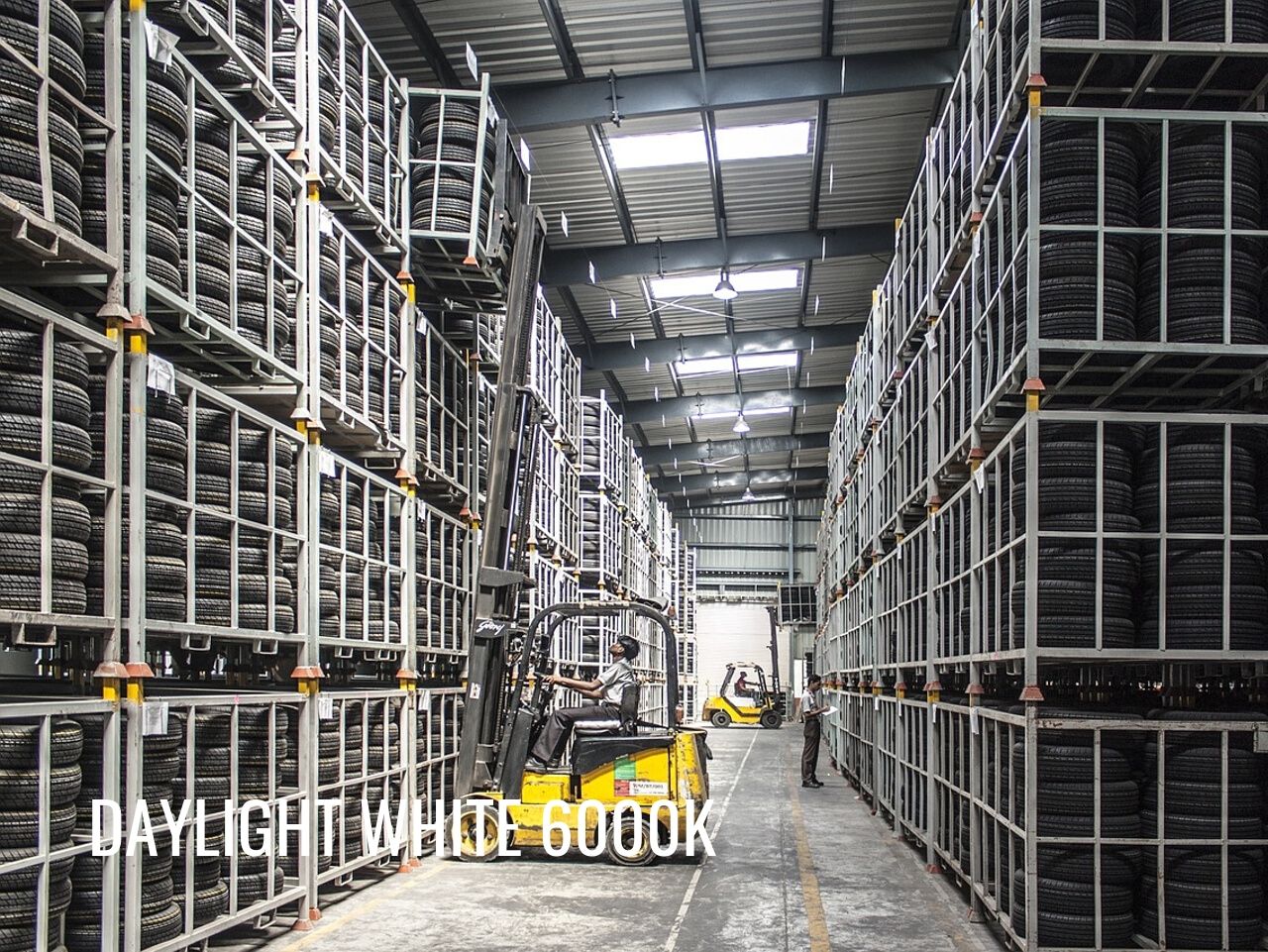 Daylight White (6000K)
Daylight white lighting produces a sharp artificial daylight colour that is highly effective in busy environments to create safe and practical spaces. It can be suited for use in industrial or commercial environments where large spaces need illuminating.
Outdoor Lighting
Choosing the right colour temperature and lighting is as important for your outdoor spaces as it it for the indoor rooms of your house. Using colour temperature correctly will help maximise the features of your property and create relaxing, practical and welcoming areas of your home.
Warmer colour temperatures are more effectively used on solid structures with the effect of emphasising architecture and stating the physical look of a building, and cooler colour temperatures best mimic natural light so can be most effective when used as down lighting to illuminate shrubbery or flowerbeds.
Equally, varied colour temepratures can be used along paths, drives and outdoor decking. Warm lighting can create hospitable and welcoming spaces and cool white lighting or daylight white security lighting can help create safe and practical passageways.
Below are three examples from JCC Lighting's Architectural Exterior lighting range. This range has a fully aligned colour temperature of 3000K to provide consistency in the style, finish and performance of its lighting.
Architectural Exterior is a varied range of outdoor lighting designed to look impressive and complimentary to your outdoor spaces. It features downlighting, wall lighting, linear lighting, spotlights and bollard lighting, with all products in the range engineered with die-cast alluminum and finished with high-quality anthracite.

LED lighting with adjustable colour temperature
A common feature of modern LED lighting is the ability to control its colour temperature so a single luminaire can be adjusted to suit any room or environment. Adjusting the colour temperature can be controlled one of two ways. Either the homeowner or end-user can control the colour temperature from a physical lighting switch or smart-phone app, or the electrician installer can set the colour temeperature of the lighting on install.
The Inceptor Omni range of integrated downlights allows the electrician to match the colour temeprature of the lighting with the room upon install.  A key feature of this range is the adjustable Tri-Colour model that can produce warm white (2700K), cool white (4200K) and daylight (6500K) variably. The complete range includes fixed and adjustable bezels available in white, chrome and satin chrome finish.

Inceptor Omini downlights with adjustable colour temperature
Smart lighting & colour temperature
British lighting brand KSR Lighting teamed up with American lighting controls company WiZ in early 2019 to release their range of smart lighting, WiZ Connected. The main feature of this range is the WiZ app that is downloadable from the App Store and Google Play and can be used to control, schedule and change the output of your KSR lighting.
Amongst other key features like scheduling your lighting to come on at set times of the day, the WiZ range from KSR allow the colour temperature of lighting to be controlled from your smartphone at the touch of a button. This gives you complete control over the output of your lighting, allowing you to create and set moods variably in your home.

The WiZ app can connect to a range of luminaires in your lounges, kitchens, bathrooms and bedrooms, providing full control of the lighting across your home.
You can see the full range of WiZ Connected lighting in KSR Lighting's 10th Edition Lighting Catalogue. Or you can pick up a physical copy in your local LEW branch.